The Fulbright-EQC Graduate Award in Natural Disaster Research is for a promising New Zealand graduate student to undertake postgraduate study or research at a US university in the area of natural disaster research. One award valued at up to US$40,000 (plus NZ$4,000 travel funding) is granted annually for up to one year of study or research in the US. Students undertaking multi-year Masters or PhD degrees have the opportunity to apply for additional funding of up to US$30,000 towards their second year of study.
Applications are currently closed and will reopen at a later date in 2022.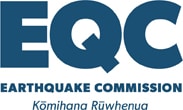 This award is offered in partnership with the Earthquake Commission (EQC), the government agency which provides natural disaster insurance for New Zealand residents, as well as funding natural disaster research and public education programs.
The award is available for research into the risks posed by natural disasters, the hazards they present, their impact, society's vulnerability, mitigation and management measures.
To read EQC's Research Investment Priorities Statement  2021-2023, click here.
Read about 2015 Fulbright-EQC Graduate Award in Natural Disaster Research Viranchi Patel's experience at Stanford, half way into his exchange
Fulbright New Zealand Graduate Awards can be used towards a Masters or PhD programme, or grantees can participate as a Visiting Student Researcher (VSR). A VSR allows grantees to spend between 6-12 months studying or researching a topic or proposed project in the US, usually as part of a degree programme within New Zealand. This can be an attractive option for those pursuing a graduate degree at a New Zealand institution, when research in the US would supplement or aid their programme. A VSR does not require full graduate school admission into a US institution, and instead requires a letter of invitation from a host institution.
Previous grantees